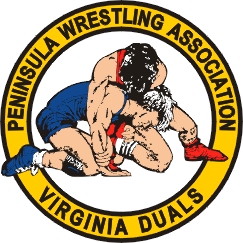 The 2015 Virginia Duals will take place at the historic Hampton Coliseum in Hampton, Va. for the 35th straight year. The Virginia Duals is the grandfather of the dual meet advancement concept and the tournament features a unique blend of high school and college wrestling teams competing across 10 mats for two exciting days of competition.
The Virginia Duals Wrestling Club, operated by the Peninsula Wrestling Association, has hosted the event as an annual fundraiser and as a means of putting local high school wrestlers in front of college wrestling programs to gain more exposure and opportunities to compete at the next level and beyond.
Is your team looking to compete in future Virginia Duals events? Click the TEAM APPLICATION link above to start the process.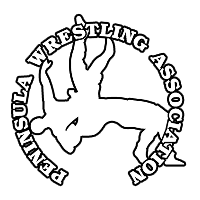 To find out more about the Peninsula Wrestling Association's Virginia Duals Wrestling Club and coach Eric Decker's programs, click the logo above. The Peninsula Wrestling Association is one of the most successful folkstyle, freestyle & Greco-Roman wrestling clubs in the nation, with dozens of All-Americans across all three styles.