THE 41ST EDITION
The original dual meet advancement tournament is back in Hampton, Virginia on January 14-15, 2022 for the 41st annual Virginia Duals!
Join us as we crown champions in two college divisions and three high school divisions in an exciting, dual-meet tournament format.
The Commonwealth of Virginia requires all individuals to wear masks inside the Hampton Coliseum.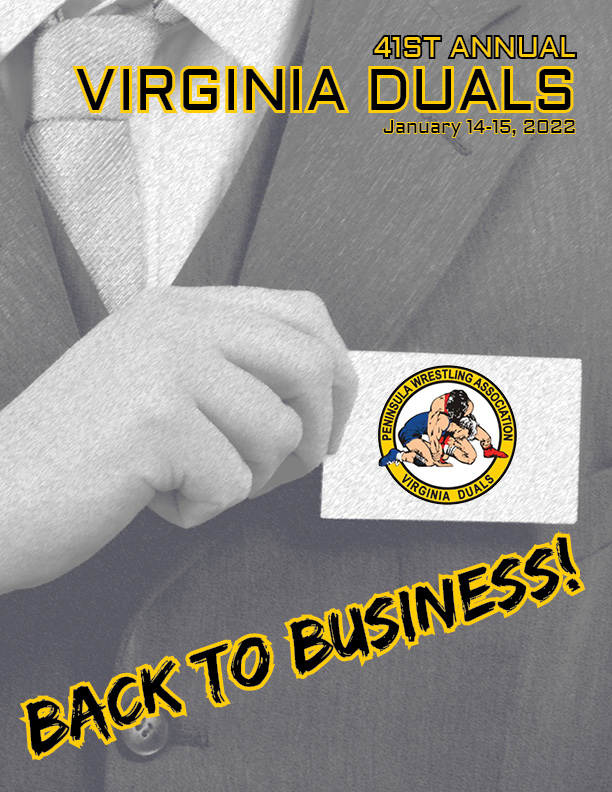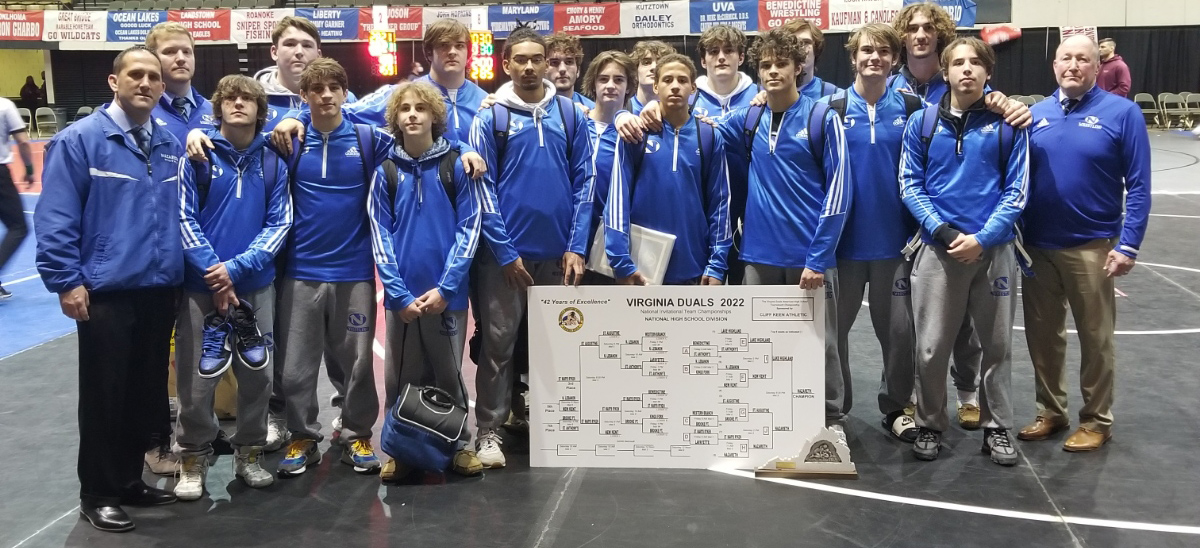 National H.S. Division
Nazareth (Pa.)
Lake Highland Prep (Fla.)
St. Mary's Ryken (Md.)
St. Augustine Prep (N.J.)
New Kent (Va.)
Northern Lebanon (Pa.)
St. Anthony's (N.Y.)
Brooke Point (Va.)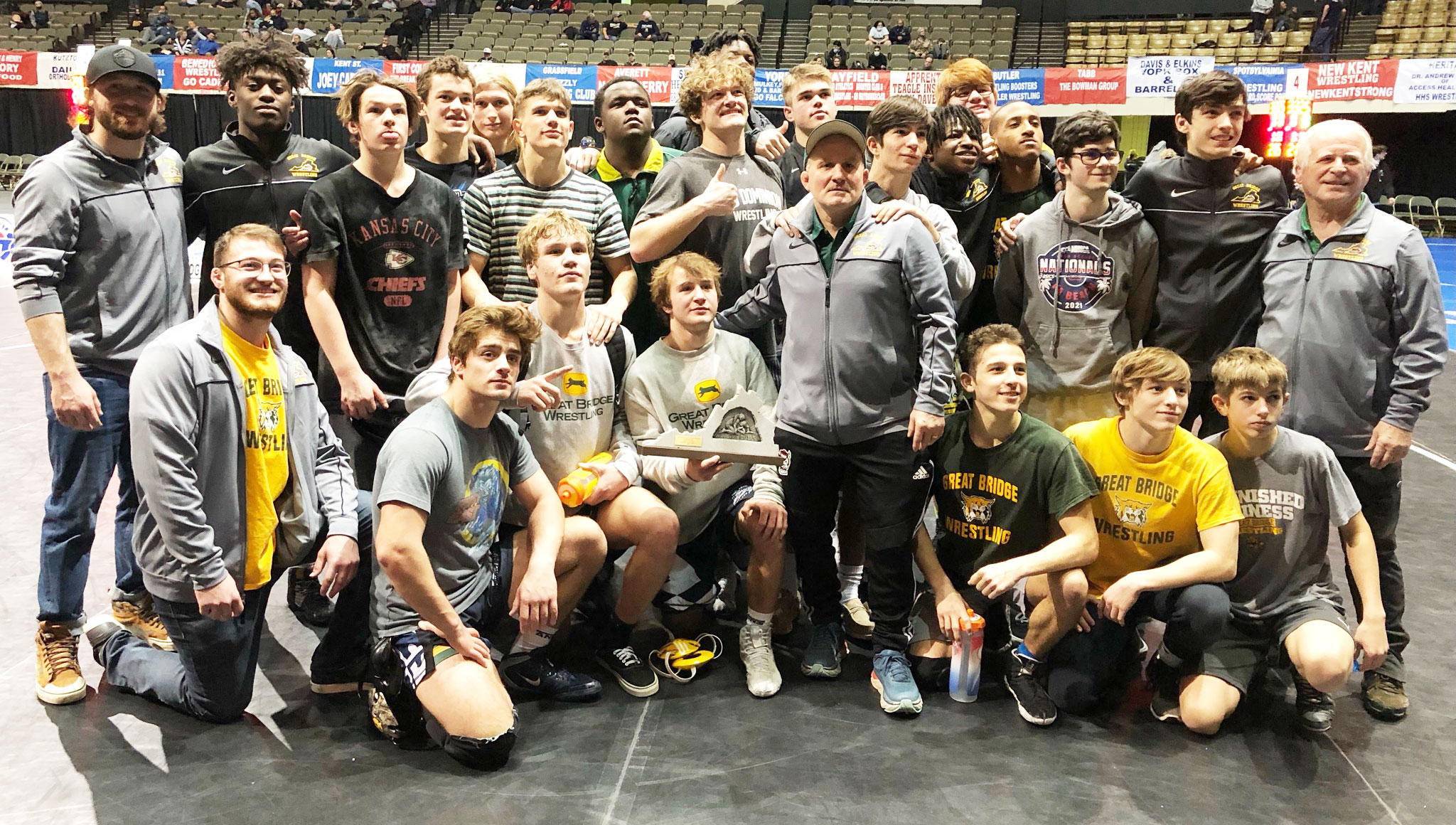 American H.S. Division
Great Bridge (Va.)
Hempfield (Pa.)
Butler Area (Pa.)
Westfield (Va.)
Skyline (Va.)
Grundy (Va.)
Grassfield (Va.)
Currituck County (N.C.)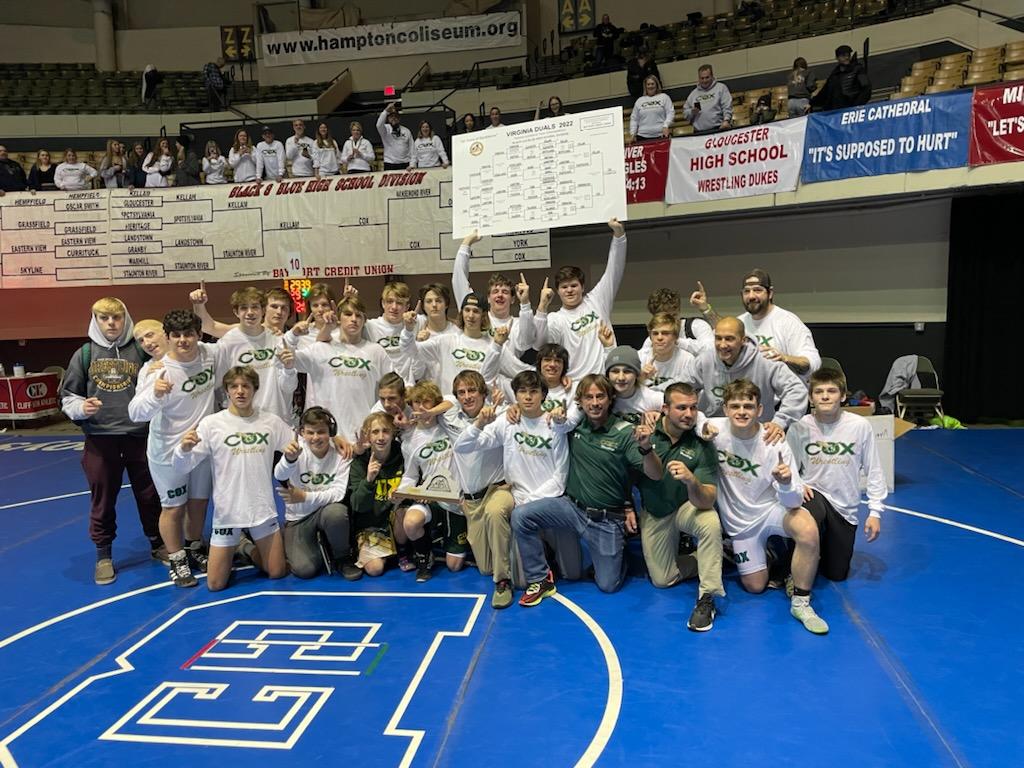 Black & Blue
H.S. Division
Cox
Kellam
Staunton River
Landstown
Powhatan
Nansemond River
Ocean Lakes
Spotsylvania
American College Division
Kutztown
Averett
Liberty
Johns Hopkins
Davis & Elkins
Roanoke
Apprentice School
Remembering our former club coach Joe Boone
HAMPTON COLISEUM
1000 Coliseum Dr, Hampton, VA 23666
TICKETS
AVAILABLE AT THE DOOR or via Ticketmaster
All Session Ticket

Adult: $40.00 | Student: $30.00 | Military: $25.00
Friday Only
Adult: $20.00 | Student: $15.00 | Military: $12.50
Saturday (8am-4pm)
Adult: $25.00 | Student: $18.00 | Military: $15.00
Saturday (4pm – Finals)
Adult: $16.00 | Student: $12.00 | Military: $10.00